RFTR
43.64 miles. 14.6 average mph/148 average hr. 2 hours, 58 minutes 50 seconds cycling time, and a fifteen minute break in Elgin. One great ride.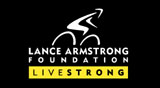 I'm already looking forward to next year, as well as the next time I can enter an organized ride. The bar has been set very high; the organization, route, and weather will be difficult to top. The only negatives were trivial. I wish there had been a few more video screens (or at least speakers) near the outside starting lanes; I had a hard time hearing Lance's introduction as well as Robin William's "pep talk." At least Sheryl Crow's rendition of the National Anthem came through perfectly clear.
We started out pretty slowly, only averaging 13 mph for the first five miles. A few riders had an accident on FM 3177 very early on, I felt horrible for the man who was being prepped to load in the ambulance. Once we turned onto Hwy 290 the crowds started to spread out and we picked up our pace a little.
At our rest stop in Elgin, I met my second Brian Raley - a rider from Alexandria, LA that was part of a group of four. Every participant that I met today was from out of town; two girls from California (LA and San Francisco), the aforementioned Brian, and a couple from Springfield, MO. I also noticed a Minnesota license plate in the parking lot.
I'm tired of attempting to write paragraphs, so here's a bunch of bullet points. Pretend I'm a manager giving a presentation or something.
I really appreciate Rott riding with me and mentoring me as I'm getting into cycling. It really helps to know what "car back" and all that pointing means.
Thanks to Oscar of the UT Cycling Team for setting me up with my jersey this week, even if he did try to give me a women's jersey first.
My unofficial sponsorship by my mom led to a great set of pedals and shoes. I was much more comfortable and efficient because of them.
The "In Honor Of", "In Memory Of", and "Survivor" tags worn by riders were a great idea and inspiration. The most amazing rider I saw was on the the 40 mile route with us - she had an artificial leg. And she was one of hundreds of equally strong survivors.
I wouldn't want to be a raccoon in the Decker Lake/Manor/Elgin area. We must have passed a half-dozen or more road pizzas.
I'm glad to have Mary Alice as a cheerleader. She really wanted to come watch me cross the finish line, but I was worried that the Expo Center traffic and parking would be a madhouse. I also had no idea how long I'd take to finish. So, she made me a great congratulatory sign that was waiting for me on the door when I got home.
Today was the most fun I've had in a while. I'm really enjoying cycling - sometimes I miss my organized sport days, but being able to to cover 40 miles under my own power is a great feeling. I must say that I'm pretty happy with where I am after two months. Now I hope I can compete in a few UT Cycling team events in the spring and continue to increase my distance as time goes on.
Kreutz Photography took 40,000 pictures the day of the ride and even got a couple of me.