Results tagged "Bear bovine" from it's all sixes and sevens to me now
We took a trip out to Horseshoe Bay for Mary Alice's pre-birthday and Bear got introduced to the Jackson's latest project. He wasn't quite sure what to think, as he kept running up in approach, barking a few times, and then zooming by. Mary Alice thinks he may have been trying to herd them, which I would have paid money to see the result of.
Quite possibly to a vet.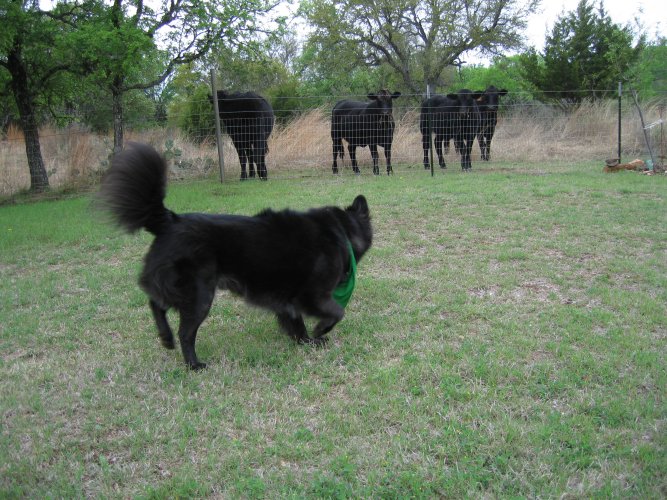 More pictures after the break.